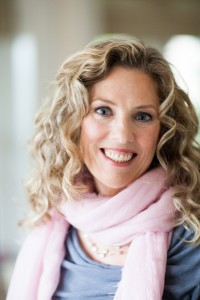 Since 2005 it has been my joy to help create ceremonies celebrating love and deeper connection. Each individual bring their own unique life experiences and each couple has a unique story of their own. Finding the best ways to reflect that in their ceremony is a wonderful creative challenge. Helping couples celebrate their love and honor the people and things that are most important to them and to their families in their wedding ceremony is a fascinating and delightful process.
It's my joy to bring a warm welcoming presence to ceremony and life. I have lived in the Berkshire hills for nearly thirty years while developing experiences for others to dive into a fully lived, deeply presenced encounter with life.
Since adolescence I have been fascinated and devoted to committed relationship and the powerful way love can bring us as individuals into wholeness. The beauty of my two long-term marriages brought me incredible joy, huge transformation, and a wealth of wisdom, tools and practices to help couples as they embark on their adventure together.
Nearly a decade ago I was blessed to find my way to One Spirit Interfaith Seminary, a 2-year program of study in New York City leading to ordination as an Interfaith/Inerspiritual Minister. Seminary curriculum provided a firm knowledge base in ancient and contemporary faith traditions and spiritual paths and their practices as well as ongoing experience of practical ministry. Through a workshop elective during Seminary I discovered the enchanting world of creating beautiful, heartfelt ceremonies for couples from varied backgrounds, and that set me on the path of doing the wonderful work I now do with couples.
I hold advanced degrees in choral and vocal music and am founder/director of Divining Beauty, an experience-based teaching institute that encourages and empowers women to speak their truth, follow their visions and live vibrantly in their bodies. I have a counseling practice based in Great Barrington, Massachusetts and lead workshops, training seminars and classes in body-mind integrative practices, personal development, healing and sexuality in the Berkshires, New York City and on retreat worldwide. I hold a number of certifications as a sex educator, practitioner and Exceptional Marriage Mentor, and study the work of Esther Perel and Miranda Macpherson. I have a regular meditation, qi gong and yoga practice, love to garden and dance, am a lover of beauty and Nature, a writer, and sometimes jazz singer. I'm also the proud parent of three fascinating young adults.
Because of my years of experience and study of love and its nurturing, I may prove to be the ideal guide for couples wishing to create a beautiful and meaningful ceremony AND continue to build the foundation for an ever deepening relationship.